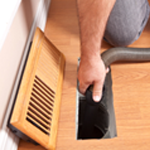 Why should I have my air ducts cleaned?
Air ducts naturally accumulate sizeable deposits of dust and other contaminants over a period of years.
Dirt deposits can reduce the efficiency of your heating and air conditioning system and even cause physical discomfort and illness by degrading the quality of air you breathe indoors.
Dirt deposits in your air ducts actually act as food for organisms such as dust mites.
Contaminates build up inside the return ductwork. Traditional heating and cooling systems recirculate the air in a home via supply air ducts and return air ducts. Many homes have inefficient filters, which trap less than 10 percent of the particulate that is circulated in the system. If not trapped by the systems air filter, the particulate accumulates in the duct work and on the internal components of your furnace or fan coil.
Cleaning your duct work eliminates these contaminates with the following benefits:
Safeguard your health by eliminating potential causes of allergies and respiratory problems.
Eliminate the dirt that acts as food for dust mites, bacteria, mold and other micro organisms.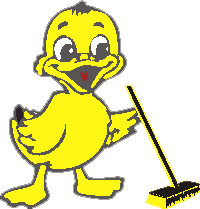 Our professionals have combined their proven techniques with the video-assisted Rotobrush Air Duct Cleaning System. This advanced cleaning method is the only one available that brushes and vacuums at the point of contact, eliminating the use of harsh chemicals such as sealers. You are left with the assurance of fresh, clean, and virtually contaminant-free air in your home and office.
Here's how it works, it's as simple as 1, 2, 3...
We clean the register covers to remove cooking oil film, nicotine film, and other dust-collecting substances.
We deep clean the source of the air supply including (where applicable) the blower, squirrel cage, coils, condensation pan, and return air supply.
The air ducts are then brush-vacuumed clean with our exclusive, patented, Rotobrush. The Rotobrush removes the contaminants that circulate through the air duct system. We will sanitize your air ducts and vents with an environmentally-safe sanitizer commonly used in hospitals and nursing homes, leaving behind a fresh scent.
Our video inspection system shows you where the trouble spots are, and verifies the job was done right!